Hi, I'm Matt.
We've streamlined the mortgage process to eliminate unnecessary steps and time-wasting appointments. Our efficiency not only makes it easier to buy a home or refinance your mortgage, but it also translates into the right mortgage for you.
How Much can I Afford?
Find Out in 2 Minutes
"An experienced mortgage broker with an abundance of knowledge. Thank you for the help over the last eight years!"
— Marco Pontillo, Top North Shore Realtor
"Matt Parker is a pro. He helped us with three mortgages, and each of them was excellent. His service is second to none."
— Chad Cowles, Client
The Way we do it is Simple.
The Steps to get us from hello to home
1.
Receive a Comprehensive Mortgage Plan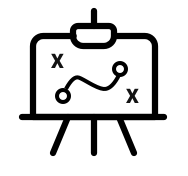 2.
Close on the Best Mortage For You
3.
Ongoing Mortgage Monitoring
You work hard. You deserve to know you're choosing the best mortgage (not just the best interest rate). Like you, we know how important it is to know you're saving the most money on your mortgage.
We have helped thousands of people make a better financial decision with the right mortgage. We have seen it all, and your mortgage will be well prepared so you won't be surprised at the closing table.
We Work with Amazing People from Great Companies!